Specialty Machine Work
Specialty Machine Work:
Machine services offered by JAM, Ltd (contact us for pricing, info@jamltd.com or call/text direct to (775)-722-3890
Re-manufactured engine cases which include the following:
Clean and inspect engine case prior to machine work
Installation of new larger pinion bearing sleeve
Check and if necessary replace sprocket shaft bearing race
Check and true all surfaces for cylinders, cam cover and oil pump
Install 3/8 x 1.2 inch Time Serts in the case for the head studs
If required, replace heads studs with 120K PSI -ARP head studs or equivalent
Clean and repaint engine case with special heat paint. (Offer powder coating on request)
Flywheel Assembly:
We special order our flywheels from S&S performance or build customer flywheels using Truitt & Osborne components
Each flywheel is inspected and rebuild with new connecting rod, pinion shafts and sprockets shafts with new connecting rod bearings
Once the size of the engine is determined by the customer, the flywheel is balanced to the piston/rod assemblies.
Cylinders:
Bore cylinders to oversize pistons, necessary for proper fit
True the cylinder tops for best sealing for head gaskets
Clean and inspect all work and surfaces before installation or shipping
Cylinder Heads:
Clean and Inspect cylinder heads for cracks in seat area
Inspects valve guides for wear and replace as necessary
Inspect intake and exhaust valves for stem wear and valve face pitting
Replace valves as necessary with new PEP valve
Inspect rocker arm bushings and pads, replace or repair as necessary
Machine surfaces of cylinder heads and match heights for combustion chamber volume
Offer oversize intake valve out to 2.0 inches
Replace exhaust studs as necessary
Check valve spring tension and replace as needed
Reassembly heads and volume check combustion chambers
Oil pump repair or replacement:
Test and inspect oil pump for proper operation and output,
Once tested and validated, disassemble and inspect all gears, seals/O rings, and shaft bushings.
Install new shaft seal and pump body O rings,
Check clearance of gear sets, and pump housing to G rotor gear sets.
Re-assemble and test pump for output pressure and any air in oil stream.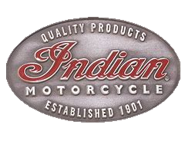 HOME