HSR 42 - 45 - 48 Carburetors & S&S Super E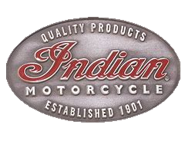 The HSR 42-45 48 mm carburetors made by Mikuni are easily tunable for most any motorcycle engine. I am going to discuss the carburetor adjustment and tuning that I have found to work pretty well on the 1999 to 2004 Indian Motorcycles. The S&S Super "E" carburetor will also get some attention for tuning and what to look for when poor performance is realized. Both of these carburetors can be adjusted and maintained when you know what to look for and the maintenance of each one. The basic adjustments associated with the HSR are critical for the correct operation of the carburetor. Idle adjustment is the first adjustment that will influence the acceleration point of the injection nozzle. If you adjust the injection nozzle first then adjust the idle, this point of injection will change. For factory tuning tips see HSR Manual. Some of this basic settings for the carburetor are very important for the success in tuning the engine. First and foremost, is the condition of the engine. It must be in good running condition. Such as spark plugs and wire set, compression ratio, fuel is good. (not been setting for a long time.
S&S Carburetor was used in the Scout, Spirit and Chief from 1999 to 2004. With the introduction of the Power plus 100, that engine used the Mikuni HSR 42. The S&S carburetor is fairly easy to adjust and tune once you have validated the engine is in good running condition, the ignition timing is correct and the exhaust system has no leaks at the heads. The Super "E" S&S is a good carburetor for all form of V-Twins engines. For more information on tunning see the S&S tuning manual.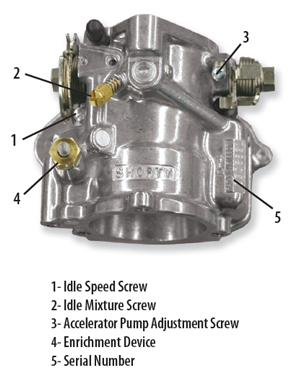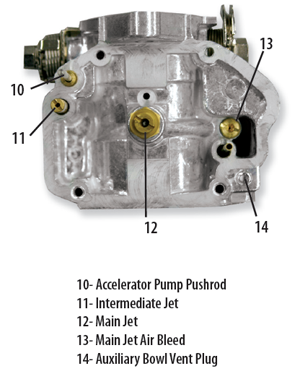 HOME