Coated piston set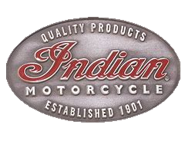 Performance Suggestions
JAM, Ltd began working with the Indian Motorcycle product line in 1999, the first Indian motorcycle that came out were a cross between the California Motorcycle Company (CMC bikes) and the newly developed Indian Motorcycles. These early Indian Motorcycles were powered by various versions of the S&S Super Stock engines. Some were built in house and other were built by S&S Performance. These engines used different compression ratios ranging from 9.0:1 to 10.5:1. They came stock with a S&S 521 camshaft. Each used a S&S Super E carburetor. The electronics were supplied by Thunder Heart Performance. The time came for Indian Motorcycles to produce their own engine in 2002 in order to keep the Indian Brand. They were required to have their own engine in place by 2002. When I attended the dealer introduction of this newly designed engine that was supposed to take Indian to the next generation of power plants for the new Indian Chief and other models, I was excited about this new engine. What caught my eye first was the look at them, they were great! The new Indian no longer had the typical square cylinders and rocker boxes that we had seen on almost all-American V Twins in the past. I was cautiously optimistic which proved to be to be the right decision as time went by. When I was the general Manager at Indian Motorcycles of Reno between 1999 and 2004, we sold and serviced a lot of Indian motorcycles at our dealership. Many of them came from areas outside out dealership area. Our service department was in my opinion one of the best that the Gilroy factory had. As most of you know, in 2004 Indian Motorcycle closed its doors and the owners of the Gilroy Indian motorcycles were left with no factory support. Consequently, this created a service problem and warranty issue with the Indian Product line.
JAM, Ltd. offers various combinations of performance packages for the V-Twin riders. Depending on the type of riding you do, whether you ride just in the city or a rider who enjoys the long haul. The bottom line is dependability. Having a motorcycle that can offer an increased range from the same size fuel tank is a plus. With performance as the priority along with efficiency comes good fuel mileage. Our customers receive the benefit of both performance and clean running engine.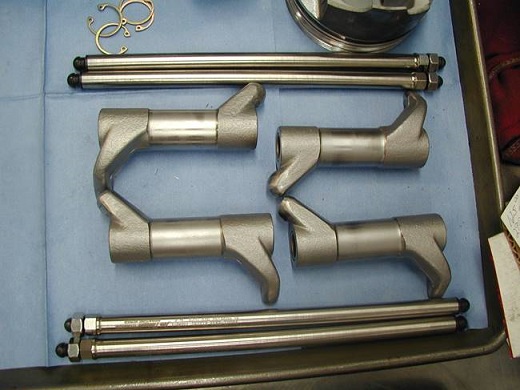 Lighten Rocker arm set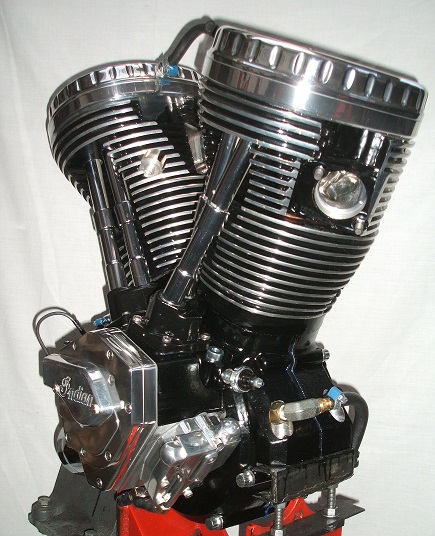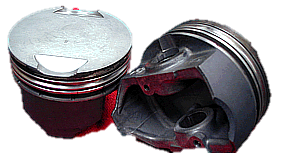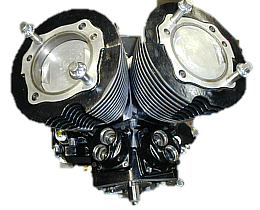 V-twin Performance is a science all to its own. With the ever-changing technology that is available to incorporate into this unique design, JAM, Ltd. is continually looking at the vast possibilities that can be applied to these engines. We believe that by taking the existing components and using the latest technology, we can improve the dynamic performance of the engine using heat treatments and surface technology to improve flow dynamics for cylinder heads, pistons carburetor and other components to make an efficient running engine.
Each engine we build is thoroughly inspected for the case bearing race issues. We debur the interior of the case and check for any case porosity or casting flaws. We check all machine surfaces for trueness and deformations. Every engine receives a new and balanced crankshaft with oil pump modification. The pistons are replaced with new 0.005" or 0.060" oversize pistons and cylinders are bored to match. After the piston have been modified and heat treated, the cylinder is then honed to within 0.00015 clearance for each side of the piston skirt (total of 0.003" when using KB pistons. If a forged piston is used, the skirt clearance will be slightly more. The piston rings are modified and installed. All engine clearances are measured and brought to the minimum specification. We use head gasket material made from either all copper or Multi-Layered Steel (MLS). We use graphite gaskets for all other mating surfaces. Our goal is to build the best Powerplus V-Twin not the most expensive. So if power is your thing, contact us. We can accommodate your engine requirement with in reason. We will let you know if what you are looking for is feasible of just a wish.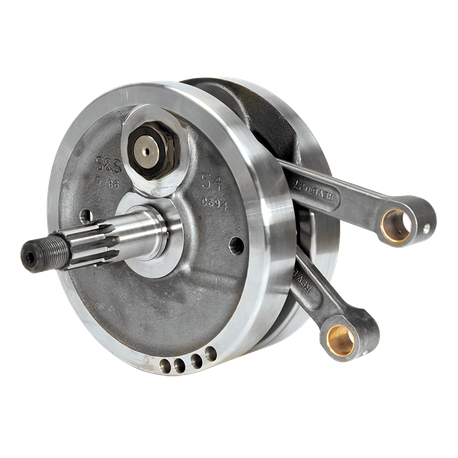 Jam, Ltd. offers rebuild engine cases, cylinder heads and cylinders. Each engine case gets a new pinion sleeve installed and the sprocket shaft bearing race gets checked for alignment and secured to the engine case. Check all matting surfaces for true and resurface as needed. All engine cases have 1.2" Time Serts installed in the case for the head studs. If the head studs need replaced, we offer ARP 120K psi studs or equivalent. All engine cases we be cleaned and painted or powder coated in black. We do offer different colors for the cases, cylinders and heads upon request. All cylinders are check for cracks and usability. Then bored to size for new pistons, All cylinders and heads are resurfaced for maximum sealing of the head gaskets. All cylinder head will get refaced valve or new valves, new valve guides and seals. The valve springs are tested for correct spring tension on seats pressure and then checked for coil bind at maximum lift. Rocker arms bushings and pads are inspected and resurfaced and new bushings installed as necessary. Match combustion chamber volume to each cylinder head. Replace exhaust studs as needed. rebuild oil pump and test for proper operation. When possible, we ride the bike for 300 to 500 miles to break it in and perform oil and filter change and any other items to ensure your bike is ready to ride.
HOME
Powerplus Short Block
Cylinder head set coated
Balanced S&S Flywheel assembly
Powerplus 120 CID