Joe's History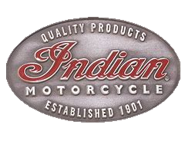 HOME
My passion for motorcycles began when I was about 8 years old. My twin brother and I have some wonderful memories on two wheels. Living in a small town, we could drive anywhere on anything we got our hands on!! WhooYaa!! If it burned gas, we were on it! The locals always seemed to help out. My innate mechanical ability began at age 6 when our first non-working go-cart was donated to the "Malfa Boys". It continued from there with mini bikes to Fiats. We would get them all running and then be gone!! Our friend, Jeep, had a 1965 Bridgestone BS90 and our neighbor Sue had 2 (how convenient was that!?) Step Through Honda 55 Trailblazers. They would lend us their rides and we would ride for hours. When I was 15 ½ years old, I bought a Honda 160 which was traded in 6 months later for a faster Honda 250 Scrambler. Speed and torque rank among my favorite things!
I sold my Honda 250 Scrambler, bought a '64 VW Bug and moved to LA for a year. That has been the only year in my life since I started riding that I have not owned a motorcycle. My move from Santa Monica to Reno included the purchase of a 1974 Kawasaki Z1A which is still a prize possession!
Years later, I took my future wife on the Kawasaki Z1A for our first date on a very fast ride to Tahoe. Twenty-two years later, we both ride 2002 Indian Chiefs. She said I was too crazy fast to ride on the back with! Life is good when you find someone to share in the same interests. We managed the local Indian Dealership together from 1999 to 2003. I was the General Manager and concentrated on the technical side. She was a Sales person and made friends with customers and welcomed new and existing riders. I have to admit, that was probably one of the most exciting and fun jobs I have ever had. The Indian motorcycle community is full of wonderfully diverse people with entertaining stories and a shared common theme-Passion for Indian Motorcycles!
Our service department was, in my opinion one of the best that the Gilroy factory had. We worked very hard to help our customers make the right choice. Many customers came to us from outside our dealership area.
Sadly, the Gilroy factory went out of business in 2004. The owners of the Gilroy Indian motorcycles were left with no factory support. Consequently, this created a service problem and warranty issue with the Indian Product line. Our customers then came to me for repairs which spurred the beginning of developing several patents. It has always been my philosophy to look for solutions thereby not getting stuck on problems.
The main goal for Jam Consulting LLC (dba Jam, Ltd) is to ensure that your riding experience is filled with confidence and pride in your motorcycle. We believe in making that experience everlasting for you. We offer a full line of service and parts for your Indian V-Twin. We have over 40 years of experience in the automotive and power sports industries. We offer full service from minor to major repairs-including complete rebuilds for suspensions, transmissions, final drive units, engines, electronics, fabrication, standard and custom painting. We restore Indian motorcycles to your satisfaction. So, contact us by email to info@jamltd.com or call/text us at 775-722-3890
We support the Iron Indian Rider Association and Indian Motorcycle Community Form and Indian Motorcycle.net along with all other Indian Rider forums.